Project Description
Backgroud of the Camp

"Future Star" winter camp for sustainable development of college students (hereinafter referred to as "future star winter camp") is a warm-up program for the 2019 HSBC Business Case Competition.HSBC Business Case Competition started in 2008. It is an undergraduate competition focusing on case analysis in the management field. It is organized by the Asian Case Study Center (ACRC) of the University of Hong Kong.HSBC has been the sole sponsor of the event since 2013.
HSBC Business Case Competition aims to provide undergraduates from business schools in the Asia-Pacific region with high standard international exchange platform. Among others, China region involves a variety of business cases in the field of management, paying more attention to the teamwork for the enterprise sustainable development and corporate social responsibility case analysis, with the aim to discover and foster commercial talents who have a sustainable development view. The 2019 HSBC business case competition will be held in Shanghai and shenzhen respectively. The winners of the two competitions will be eligible to participate in the Asia Pacific final held in Hong Kong.
About the Camp

This winter camp is jointly sponsored by HSBC bank, Lianquan Public Welfare Foundation and Shenzhen International Exchange and Cooperation Foundation (southern district route), and it is also hosted by Green Lightyear and Business Road School. In addition, the program was strongly supported by CSR Alliance of Suzhou Industrial Park, Oxford and Cambridge Beijing Club and Cambridge University Shanghai Alumni Association.
The camp will be run under the Oxford and Cambridge "college" and "tutorial" systems."College System" refers to the fact that the campers in the camp period are not divided into groups according to the schools they are from or their majors. Instead, multi-disciplinary and inclusive, teams will be composed of multiple majors or cross-school members, which is more conducive to the communication between campers from different schools or majors within such a limited period of time."Tutorial System" refers to that the leader and tutor of the winter camp is responsible for arranging the students' study during the camp, arranging their learning plans, discussing problems in the trip and even guiding their career planning.We encourage campers to communicate with their leaders and instructors immediately if they encounter problems during the camp.
The camper recruitment will start in January 2019. At that time, nearly 120 undergraduates will be recruited to join the sustainable development winter camp, recommended by 20 top universities in China, which are invited by the Organizing Committee of HSBC Business Case Competition "future star winter camp".
In order to provide the elite students with more professional guidance, the program has arranged a strong team of mentors. Mentors and judges will include senior alumni from the Universities of Oxford and Cambridge, as well as senior experts who have been deeply involved in the field of sustainable development in China for many years. It is expected that the students will be able to cooperate with each other and exert their abilities in the participating teams, so as to produce valuable cases of sustainable development enterprises and spread them to more people.
  All the expenses incurred in the program will be waived for successful campers.
The Visiting Route

"Future star" winter camp has arranged a variety of visits for campers. The entities are all representative enterprises and institutions in the field of sustainable development, so that campers can have access to a number of fresh cases and first-hand information related to sustainable development.The following is the introduction of some visiting units:
【Shanghai electric power · ultra-high voltage underground super large substation】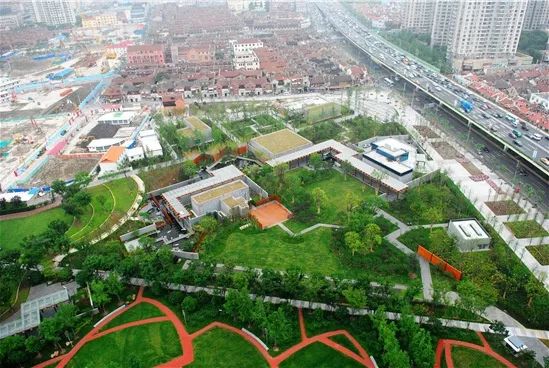 Designed by East China Electric Power design Institute of CLP Engineering (East China Institute for short), it is the first and only 500 kv underground substation built and put into operation in China. It is one of the key supporting power projects of Shanghai World Expo.Therefore, it is also called "Expo substation".
【The Great Hall】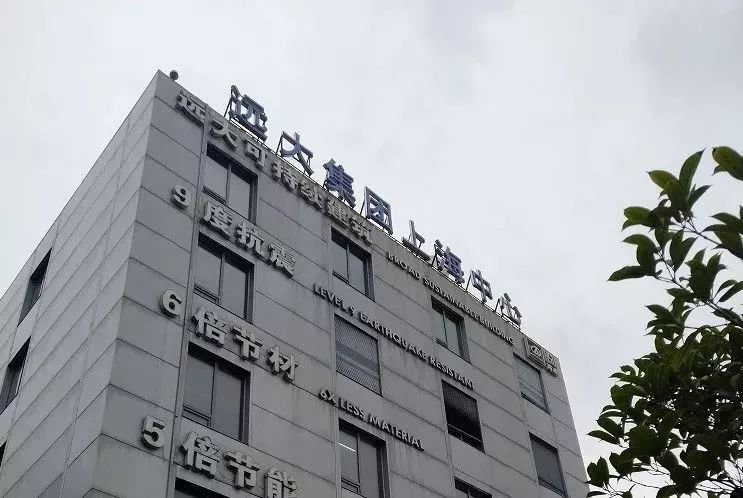 After the 2010 World Expo in Shanghai, there is only one corporate pavilion remained, i.e., the broad pavilion. This 2,000-square-meter, six-story building has a lot of magic. Although it was the last participant to start construction, it was completed overnight and completed as soon as possible. As for the knowledge in architecture, it is more and more complex.
【Institute of Nanotechnology and Nanobionics, Chinese Academy of Sciences】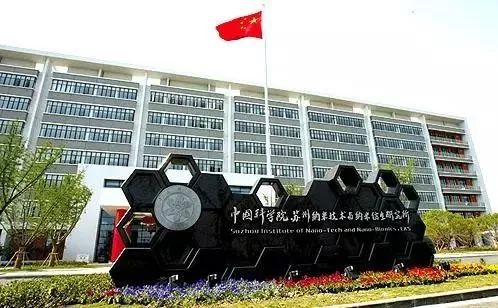 The Institute of Nanotechnology and Nanobionics is a national scientific research institution jointly funded by the Chinese Academy of Sciences, the People's Government of Jiangsu Province, the People's Government of Suzhou and Suzhou Industrial Park.
In addition, the visiting unites also include Suzhou Artificial Intelligence Research Institute, Shanghai Jiaotong University , BYD headquarters, Tencent headquarters, DJI headquarters, Daya Bay Nuclear Power Plant, Huidong TurtleNnational Nature Reserve, Mobike and other representative enterprises and institutions in the field of sustainable development.
Mentors
LI Jiexin , Master of  Urban Design and Architecture,UCL,  Master of Planning, Growth and Renewal, Cambridge University. He is Currently engaged in sustainable architectural design and urban planning, Li is an architect and urban planner.From 2013 to 2018, he worked in Foster + Partners and architecture 2030 successively. He has also participated in the process of design of ABU Dhabi's zayed National Museum and Shanghai Huangpu District bund financial center and other architectural projects.
YING chunxiu, Bachelor of Econometrics, LSE. Master of Economics, Cambridge university. From 2010 to 2018, she worked in Bank of America, Haitong Hengxin and other financial institutions. She also has a strong interest in sustainable agriculture and is currently committed to the development of this field.
LIU Yuyang holds a bachelor's degree in Urban Studies (university of California, San Diego) and a master's degree in Architecture (harvard school of design).During the period of his master study, he studied under the supervision of rem koolhaas, a Dutch architect, and completed the research on urbanization of China's pearl river delta. He was also invited to participate in Documenta X of Germany in 1997 and co-published the book Great Leap Forward in 2001. Mr. Liu has long been engaged in architectural practice, research and education work in the United States and Hong Kong. His representative works include Shanghai Museum of Contemporary Art (MoCA), Shanghai Qingpu Environmental Monitoring Station, Shanghai Vanke Experimental Kindergarten, the design of Shanghai Minsheng Wharf Integrated Landscape, Yangjing port Bridge and other public projects that are in line with the public interest and are forward-looking and researchable.
JIANG nanqing, secretary general of Plastic Recycling Association, PhD in Ecology, Beijing Normal University. She has served in the United Nations Environment Program representative office in China for ten years. Dr Jiang studied in the Netherlands, Japan and Israel, and was engaged in postdoctoral research. From 2002 to 2007, she worked in the International Insect Ecology Center in Kenya.During the UN period, she coordinated with governments and multilateral partners to promote sustainable environmental development.She is also working with other UN agencies, such as the UN volunteers organisation (UNV), in order to launch China's first environmental UNV. In addition, she is committed to youth training, with dozens of interns who have already become the backbone of institutions in various industries. In 2017, Dr Jiang led the youth to visit the UNV and UNFCCC headquarters in Bonn and launched the 2018 Dongying Green EconomyYouth Environmental Leadership Rrowth Camp.
YAN luhui holds a master's degree in Computer Science from Oxford University. He is the founder &CEO of Carbon Footprint, member of the Expert Committee of IPCC, member of the Expert Committee of carbon information disclosure project in Britain, distinguished British schoolmate, and scholar of social media.Founded in 2011, Carbon Footprint is China's first provider of carbon emission management software and consulting services, focusing on providing training, consulting, software and carbon neutral products and services for enterprises and institutions in carbon emission management.Carbon Footprint developed the first carbon emission management software CAMP in China in 2012.In 2014, China and the United Nations Environment Program jointly issued the green conference guidelines and green conference platform.In 2016, the first online learning platform in the low-carbon field — Carbon School was launched.In 2017, the first WeChat small program in the field of low carbon was released.
ZhANG zemin, Bachelor of Economics at Wuhan university. Master of Advanced Accounting at University of New South Wales, Australia. MBA at Oxford University. He is a non-practicing member of Chinese Certified Public Accountants and a member of ACCA. Mr. Zhang founded the Climate Bridge Ltd and environment-friendly Bridge (Shanghai) environmental technology co., ltd. in 2007. He successfully raised venture capital funds and private equity funds to invest in the company twice. Within five years, the company's valuation increased by more than 30 times and its revenue increased by 20 times.Environment-friendly bridge company has grown into the largest trader of voluntary carbon emission reduction rights in China, and has introduced more than 200 million yuan of funding for energy conservation and carbon reduction projects of more than 100 enterprises in China.
GUO peiyuan, PhD in Management at Tsinghua University, general manager and president of Zhongrong Group. Dr. Guo has long been concerned about the research and development of corporate social responsibility, green finance and responsible investment, and has rich experience in consulting, research and training. So far, Dr Guo has developed into a first-class enterprise social responsibility consulting institution in China. In addition, he is committed to promote the enterprise sustainable development education.  Dr Guo launched the commercial project of school education in 2015 and served as the principal. Recently, he is teaching the curriculum of Business Operation and Sustainable Development at Tsinghua University and Strategic CSR and Social Innovation at PKU. 
CAO Xuanwei is an associate professor in International Business School at xi 'an Jiaotong-liverpool University.His interest area includes strategic management and enterprise sustainability. In recent years, he has presided over the completion of more than 10 national natural science foundation of China, provincial and municipal research projects, and provided a number of decision-making reference reports for local governments in Suzhou. Due to his outstanding achievements in teaching and scientific research, Mr. Cao was awarded the honorary titles of "blue project", "young backbone teacher" and "middle-aged and young discipline leader" by the education department of Jiangsu Province in 2011 and 2014 respectively. At present, he is directing two doctoral students to conduct research on entrepreneur sustainable orientation, enterprise environmental strategy and sustainable entrepreneur and institutional work. Dr. Cao also actively promotes and serves the international business school of XJTLU in aspects of business ethics, corporate social responsibility and sustainable development in the process of applying for AACSB and EQUIS certification, commited to initiate, convene and push Chinese business schools to manage education BBS.
NI Huan, Master of Development,  the University of Cambridge, 2004. She is also the  winner of Shell Chevening full scholarship in 2004. Now, Ni is serving as the chairman for Shanghai Green Lightyear Environmental Protection Service Center. Meanwhile, she is also the director of financial branch of Shanghai European and American Alumni Association, member of China Expert Committee of IUCN CEC. She has 18 years of experience in serving and participating in international cooperation projects in international organizations such as the United Nations Environment Programme (UNEP) and the World Wide Fund for nature. Currently, Ni is an expert in the evaluation of low-carbon community building projects of Shanghai Development and Reform Commission. She has been reported by dozens of domestic media and 13 foreign media from 7 different countries on her promotion of sustainable consumption and green lifestyle projects in the community.
How to Join Us

The Organizing Committee of "Future Star Winter Camp"  plans to invite 20 univiersities as the recruitment channels. Each university will have 6 places for admission, totaling 120 places. Among them, each university assigns 4 places to students from business schools or management schools, which are recommended directly to Green Lightyear by the university.The remaining two places are allocated to students from non-business schools or management schools. Those from non-business/management schools are encouraged to apply by scaning the following QR code.
We encourage undergraduates from business schools or management schools who want to participate in the HSBC Business Case Competition and want to improve their ability to register for the winter camp. Potential candidates may obtain the recommendation qualifications from relevent schools or universities. At the same time, in order to encourage cross-border communication, the selected team consists of at least two campers from non-business or management schools. Wewelcome applications from non-business school students who have special insights into sustainable development and want to improve their business knowledge and skills. In addition, in order to encourage the development of female student leadership, the winter camp program will recruit more female students( occupying half of the total population).

Way to Register

Non-business or management school students may register by scanning the following QR code. Application will close by 12 December and the result will be emailed to all the applicants by 20 December.