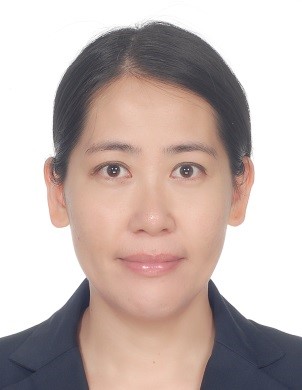 Ms. Helen Ni received her M.Phil in Development Studies from the University of Cambridge from 2004-05 with UK Government's Chevening Scholarship. She is also a Board Member of the Finance Branch of Shanghai Overseas Scholar Association. Helen has been a China Member of the CEC Committee of International Union of Conservation Network (IUCN). Helen has 18 years of experience in working with international projects and international organizations such as DFID, UNDP, IFC, FCO, UNEP and WWF. She has been invited as an expert in low carbon communities by Shanghai Municipal Government.
She has proven expertise to formulate, manage and deliver thematic projects on sustainable development, microfinance, poverty alleviation, corporate social responsibility (CSR), public-private partnership, SME Development, green financing in China, environmental protection, ecosystem services and climate policies.
Helen had been working on the PwC London-managed Sino-UK State Owned Enterprise Restructuring and Enterprise Development (SOERED) Programme funded by DFID from 2000-04 before she went to Cambridge University to pursue her Master Degree in Development Studies. Her work in this Sino-UK programme was mainly on building an enabling business environment for SME development and SME financing in Sichuan Province and in Liaoning Province while trying to mainstream CSR to local SMEs. Her M.Phil Degree Dissertation in the University of Cambridge was the study about the SME development in Western China versus to developed coastal areas and the rest of the world.
In 2016, she founded a native environmental NGO called Shanghai Green Light-Year Environmental Service Center promoting sustainable lifestyles in urban and rural communities in China. Her new experience enabled her to get to know many start-ups and environmental SMEs working in sustainability. Her NGO work has earned her the "Social Impact Award" under "2017 Study UK Alumni Award" by British Council. Helen and her NGO have been reported by more than 13 international media from 7 countries and dozens of mainstream domestic media.
Helen's home is called a mini environmental technology museum as she has installed Mainland China's first CIGS thin film solar plant. She is the first home user of outdoor aquaponics system to grow vegetables, the vertical farm user to use her kitchen waste to make organic fertilizer to have zero emission of her wet rubbish. She also use hybrid and EV two-mode car and use dripping irrigation system for her little farm. Her home has received more than 6000 visitors from around the world since 2015 and she has trained 21 kids as her "little volunteer explainers" from her own community.
Selected stories about her and her NGO include:
May 2nd, 2017, After Paris: Global approaches to climate change by Jocelyn Ford, American Abroad
https://www.pri.org/programs/america-abroad/after-paris-global-approaches-climate-change
Mar 8, 2017, Greenpeace East Asia, Powering up: meet the women electrifying China's energy transition Blogpost by Anna McGurk
http://m.greenpeace.org/eastasia/high/news/blog/powering-up-meet-the-women-electrifying-china/blog/58885/
Jan 20, 2017, Minhang Newspaper, "Community+Campus" Low Carbon Tour become a hot "tourist" attraction, by Qin Congcong
http://mhb.shmh.gov.cn/content/2017-01/20/content_8786.htm
Picked up by China File on Dec 13, 2016: http://www.chinafile.com/environment/chinese-consumers-adopt-greener-lifestyle
Aug 26, 2016, ICS Shanghai Live: Parents see benefits of science education by a NGO
https://v.qq.com/iframe/preview.html?vid=z1308ul06mc&amp
Aug 25, 2016, Minhang Newspaper:Cambridge Graduate in Minhang: DIY Aquaponics System and five low carbon resorts to be built at her community, by Qin Congcong:http://mhb.shmh.gov.cn/content/2016-09/16/content_7633.htm
Mar 4, 2016, NHKInternational "Asia Insight" China's College Graduates: Seeking a Different Lifestyle: http://www3.nhk.or.jp/nhkworld/en/tv/asiainsight/201602260600/
Dec 10, 2015, Xinhua News, a Shanghai Lady DIY her own air purifier costing only 200 yuanhttp://news.xinhuanet.com/politics/2015-12/10/c_128515183.htm ​
Nov 13, 2015, Minhang Newspaper: Charging Stations installed in the same community as a parking place
http://mhb.shmh.gov.cn/content/2015-11/13/content_5025.htm
Oct 29, 2015, France National Radio:http://www.franceinter.fr/emission-ailleurs-a-shanghai-le-regard-sur-lecologie-change​
Oct 23, 2015, Minhang Newspaper: Cambridge graduate's "energy positive" lifestylehttp://mhb.shmh.gov.cn/content/2015-10/23/content_4840.htm​
​Oct 12, 2015, Shanghai Daily:Sun shines on pioneering ecologist http://www.shanghaidaily.com/metro/society/Sun-shines-on-pioneering-ecologist/shdaily.shtml
​Sept 16, 2015, Jiefang Daily: Environmentalist Ni Huan's own ecological home http://www.jfdaily.com/wenyu/bw/201509/t20150916_1819456.html
Sept 14, 2015, Minhang Daily: Cambridge Graduate's DIY Ecological home: a hotpot to receive over 400 visitors annually for her low carbon technologies
http://www.aiweibang.com/yuedu/50639063.html
http://sh.xinhuanet.com/2015-06/10/c_134313473.htm
Her publications include:
Part-time Job, A test for life, a review published in the 21st Century, China Daily, March 1998 (Written in English)
Fighting to be given a chance, an essay published in the 21st Century, China Daily, August 1999 (Written in English)
West-China needs to be better understood, a review published in Chengdu Weekly, 6 Jun and 13 Jun 2002 (Written in English)
Qualification? Application!, a review published in Chengdu Weekly, 27 Oct 2002 (Written in English)
A review in FTChinese.com (Thoughts from a mysterious letter–Chinese Characteristic Philanthropy, May 2006)
The confession of a selfish consumer, the World Environment, a journal under the Ministry of Environmental Protection, Jan 2010
Climate Change and Consumerism, the Traveller magazine, Apr 2010
My Trip to Antarctica, the Traveller magazine, Jul 2010
The Truth of Carbon Neutrality, the Traveller magazine, Jul 2010
2 bilingual articles were invited by China Dialogue (an environmental NGO and web-based media headquartered in UK): a book review: "China's Banking Sector's Environmental Record" and a review on China's Green Credit Policy to mark the 3rd anniversary of the policy launch: "Time to volunteer (picked up by com later)"
Chinese firms' "Light Green" Performance analysis (中资企业全球绿榜"浅绿"阵营云集分析) in Newsweek Global Green Business Ranking, in "China Newsweek CSR Insight" published on 24 Oct 2011
"China's firms lag in green ranks", abridged and revised bilingual version of the China Newsweek article for China Dialogue on 15 Nov 2011 (Written in English)
"Trap listed companies in a 'goldfish bowl'", the World Environment, a journal under the Ministry of Environmental Protection, Oct 2012
The New Color of Money–Are Chinese Banks Ready to Finance a Greener China?, "the Ticker", a magazine of German Chamber of Commerce in China, April-May 2013 (Written in English)
The financial viability case study on the circular economy related to the zero discharge of agricultural wastes and biogas development, published in the World Environment, a journal under the Ministry of Environmental Protection, 27 March, 2014
Carry on Green Living, invited by editor of China Environment, special issue themed in "When Greening is seen everywhere" of Dec 2015
My Green Living and Policies, invited by editor of SJTU ParisTech Review on 1st Feb 2016, http://sptreview.org/en/2016/02/01/after-paris-7-my-green-living-and-the-policies/
The Environmental "Treasures" of a Green Star's Home, invited by the chief editor of 10000 Whys, China Children's Press & Publication Group, May 2017 Issue for Discovery Edition and Exploration Edition
Awards
2017 Study UK Alumni Award—Social Impact Award Recipient, by British Council China, Nov 2017
One Corporate Award by IFC Headquarters and one Spot Award by IFC East Asia and the Pacific Department, Jun. 2008 for developing outstanding case studies and corporate internal and external communications products
Full Scholarship, Shell Centenary Chevening Scholarship (shellscholar.org) jointly provided by Shell and the UK Government (www.fco.gov.uk), Jul. 2004
Full Scholarship, The World Bank Graduate Scholarship Programme (JJ/WBGSP) for the same programme in the University of Cambridge (had to decline due to exclusion terms), Jul. 2004
"Recognition of Contribution and Achievement" by Sichuan Provincial Project Management Office of British Aided Project and PwC UK Consortium, Nov. 2003
Excellent Graduate Student of Sichuan Province (1999); Annual scholarship (1996); 5 semester scholarships
Voluntary Work
See report by Xinhua: http://news.xinhuanet.com/overseas/2015-05/18/c_127813796.htm
Volunteer adviser to three Chinese native NGOs (2006-10)
A member of the Green Reporter Saloon (Jul 2006-Dec 2008) to help facilitate knowledge-sharing events for environmental reporters.
Society Entrepreneur Ecology (a China's well-known environmental protection NGO), Fund Raising Advisor (Volunteer, Jul-Aug 2006): helped the NGO evaluate projects in Inner Mongolian and develop proposals for foreign donors on a successful study tour in Dec 2006.
AIDS Care (a HIV/AIDS NGO based in Beijing until 2011), volunteer (Aug 2006-2010) of the pen pal club: translating its operational reports for donors and taking care of AIDS orphans in Henan province, Central China
CONTACT, a student charity in Cambridgeshire, UK, offering weekly visits to single senior people: a college rep and volunteer (Nov 2004-Aug 2005)
Donated my article payments to a post-earthquake school aid project to support local students' study in Sichuan