On the 15th of September 2022, Shanghai Pudong New District 13th Annual Academic Symposium & 2022New Energy Industry ESG and Carbon Peaking and Carbon Neutrality Strategy Conference was successfully held in Zhangjiang District, by Shanghai Pudong Association for Sciences & Technology, organized by Shanghai Pudong New Energy Association, co-organized and supported by Shanghai Green Light Year Environmental Service Center.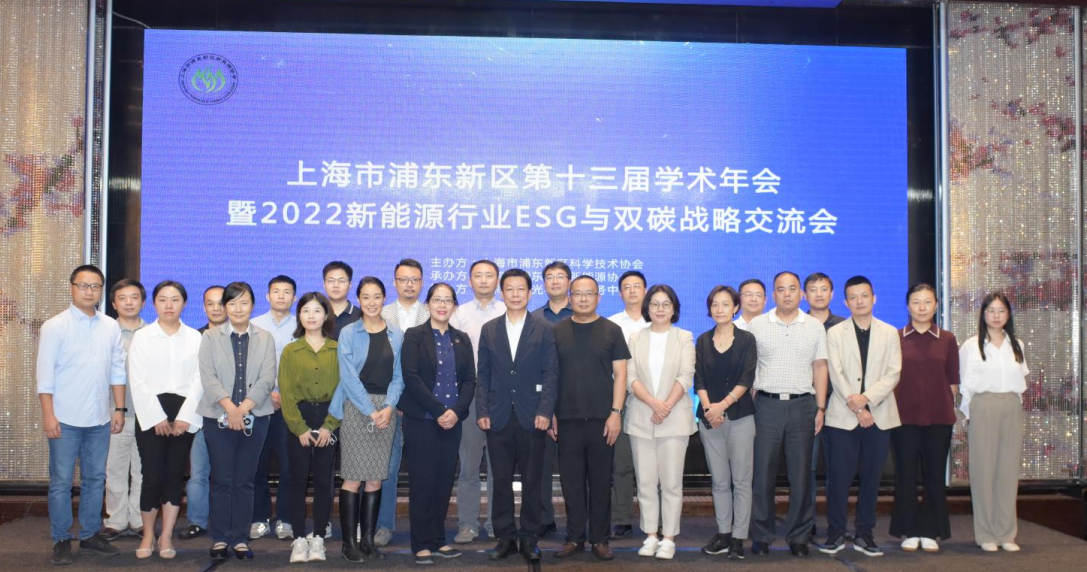 The meeting was chaired by President Xiong Jian. In the symposium, Mr. Gu Bing, Secretary of the Party Group and Executive Vice Chairman of Shanghai Pudong Association for Science & Technology, pointed out that under the goal of "double carbon", new energy investment and environmental, social and corporate governance, known as ESG, have gradually become two hot spots of the current economic development. The ESG concept will be conducive to the future sustainable development of new energy enterprises in three aspects: "innovation", "solid" and " steady", and with the full implementation of the new energy strategy and the effective implementation of the ESG investment concept, it will be beneficial to promote the early realization of China's "double carbon" goal and promote the development of China's new energy industry to enhance the Chinese voice in global governance.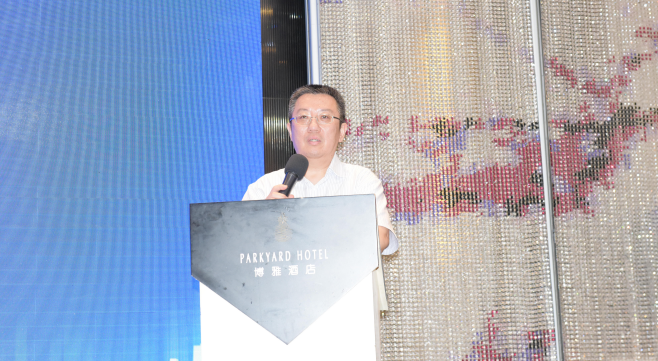 ESG experts from three international organizations were invited to share their cutting-edge ESG ideas with many executives of new energy companies attending the symposium. Ms. Wang Yalin, the policy analyst, and the head of Sustainable Investment and Business Group, United Nations Development Program (UNDP) Representative Office in China, introduced the cases of UNDP Sustainable Investment and Low Carbon Innovation projects to the participants. From Corporate Social Responsibility (CSR) to ESG and then to the development of SDG financing. She explained in detail about the 17 UN Sustainable Development Goals (SDGs) and how these goals are benchmarked by investors for portfolio design and screening. She mentioned that UNDP has used SDGs to develop SDG investor maps for 15 countries and will soon launch a global dynamic platform to share the data with investors to help them identify investable SDG impact investment opportunities.
The World Benchmarking Alliance (WBA), based in Amsterdam, Netherlands, is the world's largest independent third-party assessment platform dedicated to evaluating the performance of 2,000 of the world's most influential listed companies in achieving the UN Sustainable Development Goals (SDGs) in seven transformational systems, defined as non-financial performance, and ranks these companies against their global peers in a performance ranking. Ms. Vicky Sins who is WBA's Director of Climate and Energy, shared the case of a Chinese corporate leader in the global automotive industry that is leading the way in ESG performance. She also shared the application of the ranking criteria in the power sector and the "Just Transition" assessment metric for traditional industries moving toward low carbon development.
Ms. Gui Xuan, Head of Corporate Cooperation and Supplier Program, China Representative Office of London-based Global Environmental Information Center (CDP), introduced CDP's ESG solutions for SMEs wishing to join global supply chains, in terms of good corporate environmental disclosure and management. Also, she introduced more new disclosure requirements and response strategies at the corporate compliance and listed company regulatory levels at the Chinese and foreign policy level.
One of the highlights of the annual academic symposium was the establishment of the Shanghai Pudong New Energy Association ESG Development Promotion Center announced by President Xiong Jian, and hired Ms. Ni Huan, the director of Shanghai Green Light Year, as well as the Center's Director. President Xiong Jian, Vice President Zhu Gang and Ms. Ni Huan jointly inaugurated the center.
Secretary-General Liu Gang pointed out in his speech that the association will continue to devote itself to integrating intellectual resources and serving enterprises for the industry, and it is necessary to do a good job in building platforms, gathering resources and producing results. President Xiong awarded appointment letters to the experts of the first batch of Center's professional committee, who are:
Professor Huang Haifeng, the Global Director of the United Nations Responsible Management Education Principles Initiative and the Founding Director of the International Ecological Development Alliance
Associate Professor Cao Xuanwei, he works in School of International Business, Xi'an Jiaotong-Liverpool University
Dr. Zhang Weidong, Assistant Representative of the United Nations Development Programme in China
Ms. Wang Yalin, a policy analystand the head of the sustainable investment and business group of the United Nations Development Programme in China
Ms. Ni Huan, director of the SPNEA ESG Development Promotion Center, introduced the development history of ESG and typical new energy ESG cases at home and abroad to the participants, and introduced the work goals and tasks of the center's operation, that is, under the leadership and support of the Shanghai Pudong Association for Science & Technology, SPNEA ESG Development Promotion Center continues to focus on the new energy industry and ESG issues; cooperate with multi-party professional institutions to carry out in-depth research on the cutting-edge ESG industry; actively cooperate with professional institutions, including cooperation with international organizations, to establish an authoritative ESG training system and carry out various forms of ESG popularization activities. In particular, she mentioned that she will also cooperate with new energy companies to organize innovative Youth ESG-themed social practice activities, ESG project-based learning (PBL), ESG-themed competitions and Youth ESG workplace planning for young college students, so as to provide more new energy companies. Director Ni Huan said that she will actively promote the exchanges and cooperation between the SPNEA and more than 300 global allies of the World Benchmark Alliance (WBA), especially ESG standard-setting institutions, multilateral international organizations and multilateral financial institutions on the WBA platform. Institutions conduct exchanges to provide new energy companies with more cutting-edge and pragmatic ESG performance improvement tools and capacity building information.
In the communication session of the symposium, Ms. Wu Mingxia, vice president of the association, vice general manager of Shanghai Auvic Technology Development Corporation and deputy director of National Engineering Technology Research Center of Automotive Super-capacitor System, introduced the application of high energy super-capacitors in new energy buses and ships to the guests.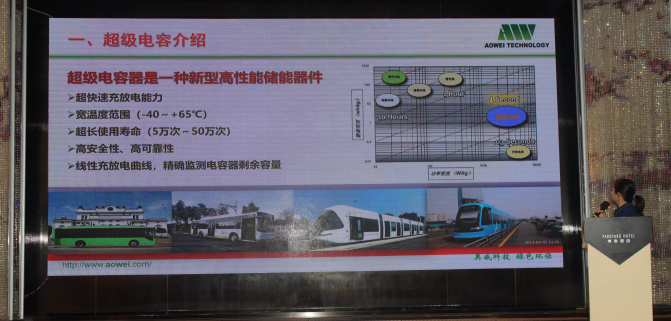 Huang Ningjun, General Manager of Shanghai Hydrogen Blue New Energy Technology Corporation, Secretary general of the Hydrogen Energy Special Committee under the Association, introduced the practical cases of hydrogen energy technology for carbon reduction to the guests.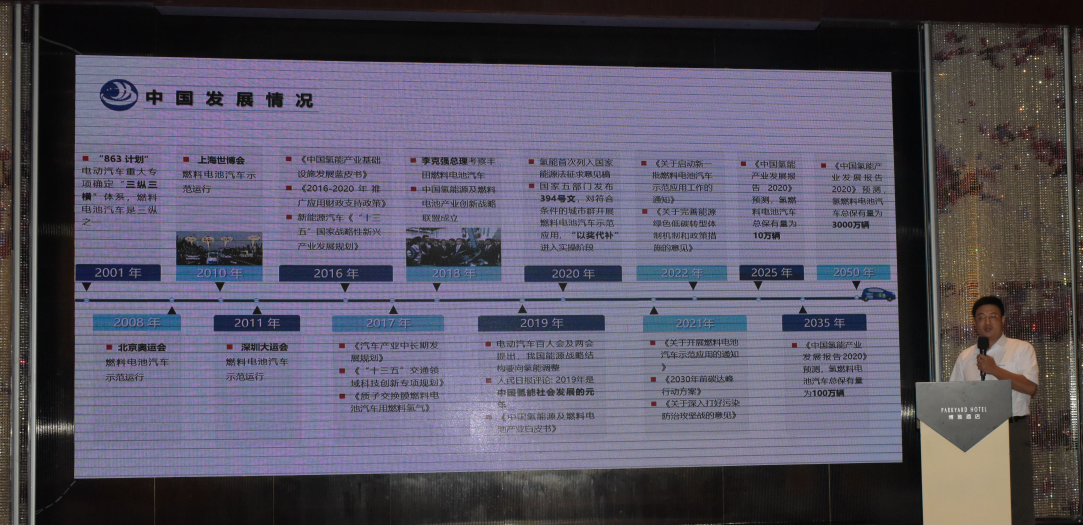 Dr. Yuan Fang, General Manager of Shanghai Yuan Dian Environmental Technology Corporation, shared with the delegates his carbon separation renewable energy technology and how the company will practice ESG standards to help achieve the goal of double carbon with more social responsibility and sense of mission.
Mr. Du Qinglin, General Manager of Kelian (Shanghai) Environmental Protection Technology Corporation, introduced the cases of PV and Agriculture in the background of "double carbon" and new energy.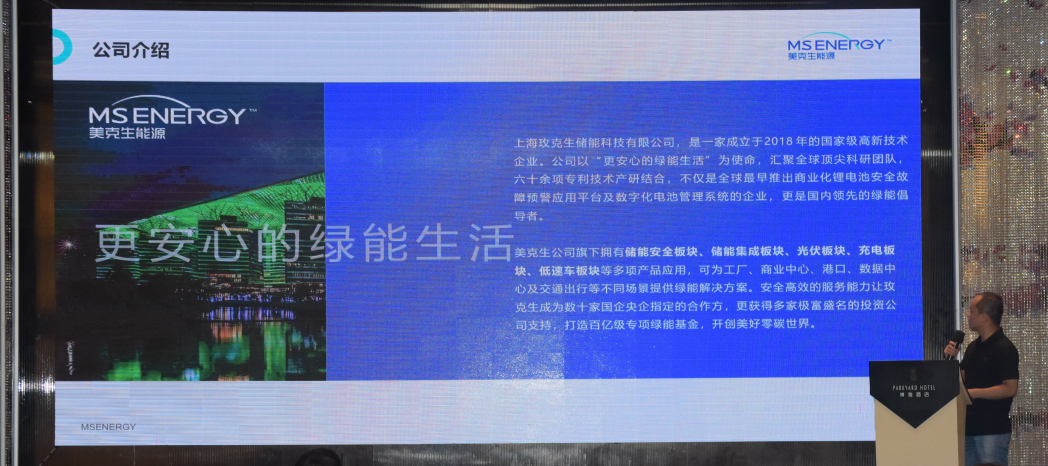 At the end of the symposium, President Xiong Jian announced the appointment of Secretary-General Liu Gang of the SPNEA as the leader 'Zero-Carbon Beautiful Village Researching Group'. Secretary-General Liu Gang introduced the five-level framework of the subject, that is, a) Researching Group should mobilize new energy companies to investigate rural construction, actively conduct industry-university-research interactions with relevant universities and national laboratories related to low-carbon technologies, and guide effective transformation of scientific and technological results in rural scenarios; b) Researching Group should play the role of an "information platform" when actively responding to and echoing the eager needs of low-carbon development and rural revitalization in local towns; c) Reserching Group should combine low-carbon development with ESG investment concepts, in rural revitalization Explore innovative models of green inclusive finance; d) Researching group should have the courage to explore verifiable and replicable models to explore and implement pilot projects; e) Under the leadership of the Shanghai Pudong Association for Science & Technology, the SPNEA must also be open to the public, be willing to contribute, and regard the construction of zero-carbon beautiful villages as a public-facing project. It is an important popular science carrier to carry out the double carbon goal with young students, and it is entertaining. It cooperates with primary and secondary schools and colleges and universities, and hopes to involve more stakeholders from creativity to implementation.